Seed Leaves and True Leaves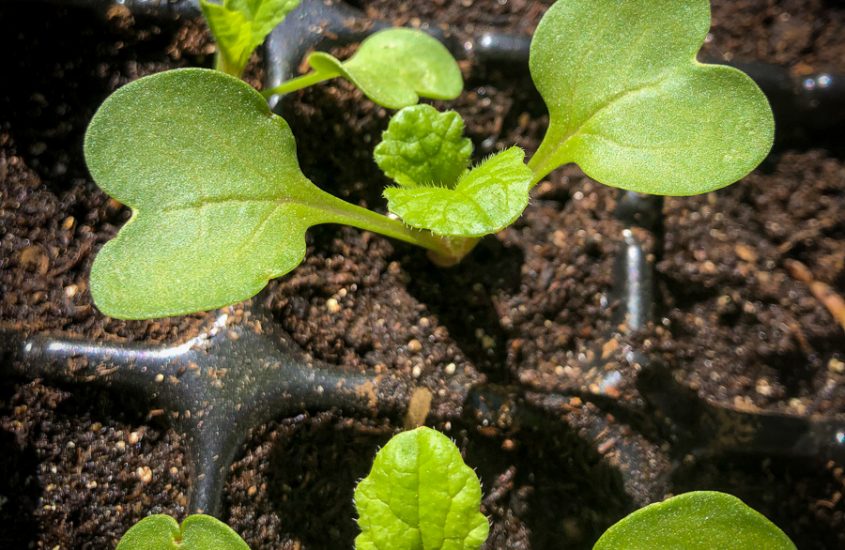 I get excited when seedlings start to look like baby versions of their adult selves. I know that when I see "true leaves" on my seedlings, it's time for action.
When I say true leaves, I'm referencing the fact that seedlings have two types of leaves: seed and true. Seed leaves are the first two leaves that pop up. They're officially called cotyledons and they store food for the seed. Then the true leaves emerge and the plant can start to generate energy through photosynthesis.
How to tell the difference between seed and true leaves. Honestly if you can count to four, by the time the fourth leaf sprouts on most seedlings (though not peas) you should have two true leaves. There are other, more popular ways to distinguish the differences between seed and true leaves.
Seed leaves are typically more generic in shape.
True leaves typically have more ridges, veins, hairiness and sophisticated patterns.
In the photo below, you can see the seed leaves to the side and the true leaf in the middle.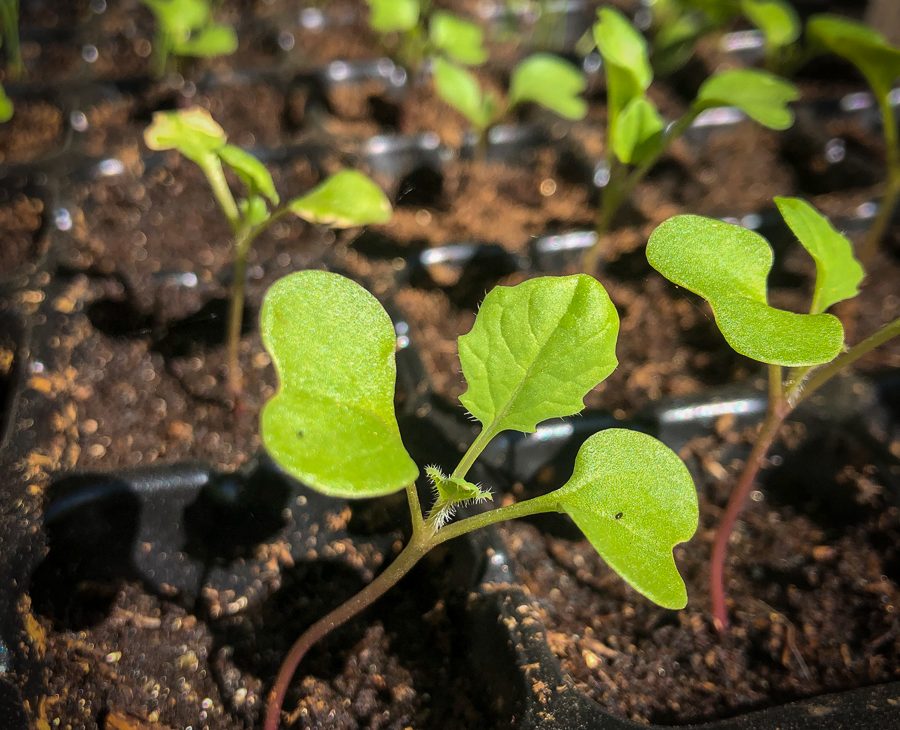 Here's another example, this time showing purple lady bok choy. Guess which are the (smooth, simple) seed leaves and which are the (ridged, veined) true leaves?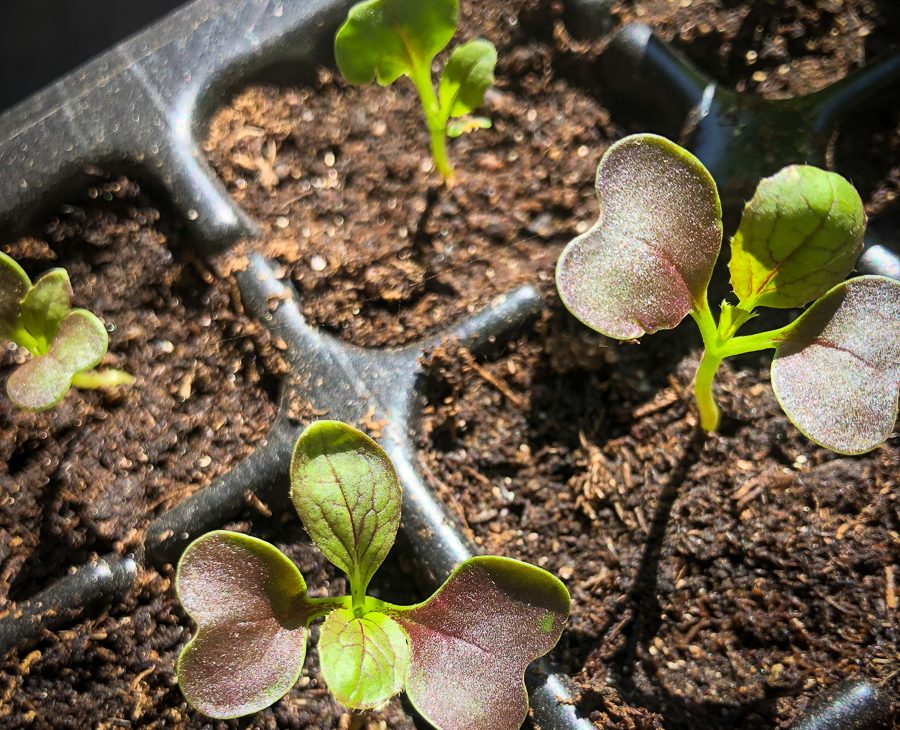 What to do when true leaves appear. When true leaves come in, it's a great time to:
Thin your plants. I'll go into thinning in more depth later, because for some reason it's really difficult for gardeners (including me) to get past emotional barriers to thinning, aka killing baby plants. But thinning we must do. Identify the strongest seedling in the cell (if you have more than one–if not, no need to thin) and snip off the top of the other(s) at the base. In most cases, if you plant carefully, like I did with the boy choy above, you'll only have one plant per cell and won't need to thin. However, there are some tricky seeds like beet seeds that contain more than one plant per seed. So even if you only plant one beet seed in a cell, you'll still have to thin.
Fertilize your seedlings. The easiest way to do this is to use a water-soluble fertilizer that you can just incorporate into your watering habit. You can do this once a week until you transplant. If you've thinned your seedlings, then you won't be wasting fertilizer on plants you plan to thin.
Prepare to transplant. You'll likely be transplanting soon, so prepare your transplant pots or beds and we'll tackle that in a later post.
How are your seedlings doing? Do you feel smart now that you know the word "cotyledon" and think it sounds more like a dinosaur? Let me know! And one more photo example for you.