If you're a journaling nerd like me, this one will be a no-brainer.
There's no right way to create a garden journal, just like there's no right way to keep any kind of journal. That said, I do have some favorite ideas:
Document your seed-starting, germination, transplanting and fertilizing. Here's an example of what I do. It's not fancy but it's super helpful in tracking what I planted and when. Also, I enjoy documenting the work I've done. It's evidence that I've been working hard in the garden and I can look back and see the progress I've made.
Plan out your planting. There are several ways to do this and I enjoy all of them immensely, even though things don't always go according to plan. My favorite approach is to simply draw out my garden, which mostly consists of raised beds, and then draw little pictures of what will get planted where. When I do so, I take into account the size of the beds as well as the spacing of vegetables. Working with a square-foot gardening planning guide can help you understand how many vegetables of a certain type to plant per square foot. For example, in a square foot you can plant 16 carrots or 1 broccoli plant.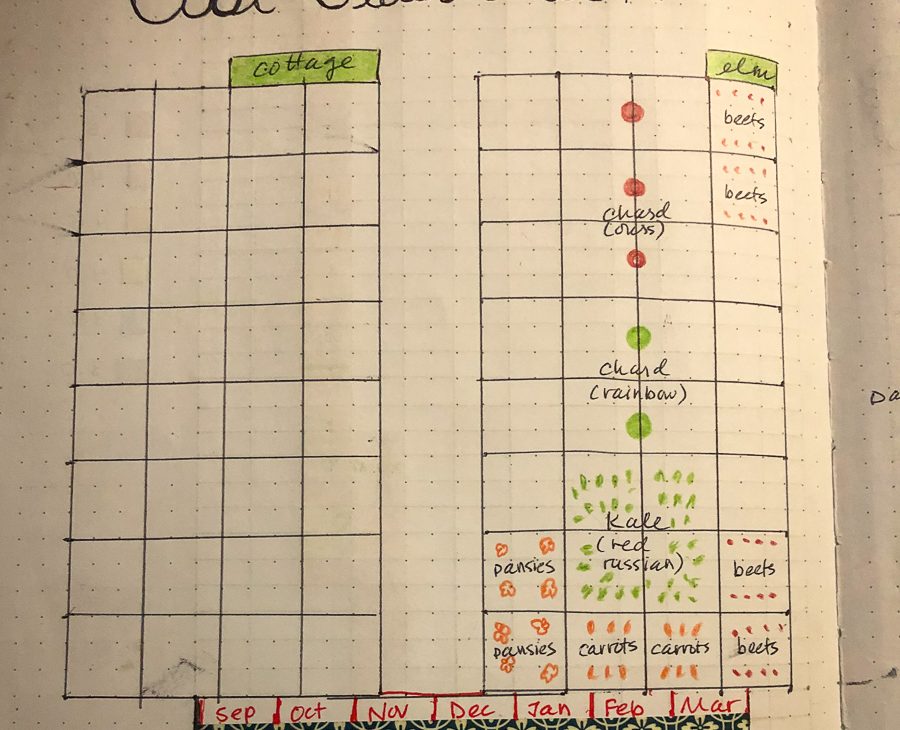 Make notes on vegetables. I love checking out gardening books from the library and collecting information I learn about individual vegetables in my bullet journal. Here's an example of how I do this, noting down historical facts about each vegetable as well as growing tips.
If you're into bullet journaling or simply garden journaling, here are a few other ideas:
List of garden-related expenses or a garden budget
A collection of favorite garden-vegetable recipes
Aspirational garden projects (green bean tee-pee, herb spiral, squash tunnel, etc.)
Notes on best-performing seed varieties
Learnings and do's/don'ts you've picked up through trial and error
List of garden-related gifts you can share with others (for example, potted herbs and vegetables, collections of cut herbs tied with ribbon, succulent gifts, seed packets containing seeds from your garden, etc.)
Other ideas? Let me know and I'll add them to the list!